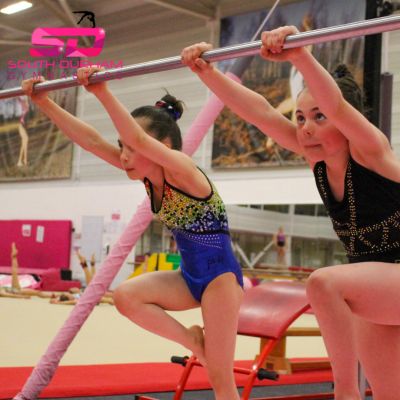 Tumblemania - Advanced
When is it?
Who is it for?
Available to members and non-members aged 6+ years
Ideal for children in the peak stage of their gymnastics career, check out the 'What happens' section below for further details on the skills that will be taught
How much does it cost?
Please click here for a full copy of our Registration and Payment policy. By booking onto / attending a Tumblemania session(s) you agree to the terms and conditions set out in this document, as well as the Club's Code of Conduct.
What happens?
This 2 hour session is designed to advance the skills of those who can already round off-flic. During the session, the gymnasts will use trampolines, trampettes, fast track and tumble track. They will work on drills specifically designed for progression towards more advanced acrobatic skills and tumbling sequences, including somersaults (forwards and backwards) and twisting.