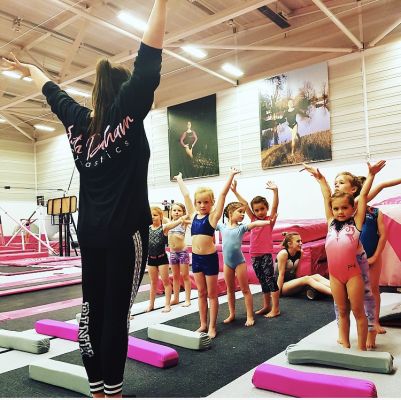 Pre-School Activity Camp
When is it?
Wednesday 14th August; 9.00am – 12.00pm
Wednesday 28th August; 9.00am – 12.00pm
Who is it for?
Available to members and non-members aged 2-5 years
All children must be accompanied by an adult
How much does it cost?
£15 per 3 hour session
This includes a drink and a snack for each child
What happens?
Girls and boys will spend half a day alongside a parent/guardian, enjoying all of the facilities South Durham have to offer. They will be able to use all of the gymnastics equipment... bounce on the trampolines, swing on the bars and experience our huge inflatable challenger! The children will learn new skills, enjoy games (including hide and seek!) and challenges during their time in the gym. There will also be a series of non-gymnastics activities, including puzzle and colouring stations.

We advise children to bring plenty of non-fizzy drinks in non-spill bottles and a couple of snacks to keep them hydrated and fuelled throughout the session. Please ensure your gymnast wears appropriate clothing to do the activities outlined above.