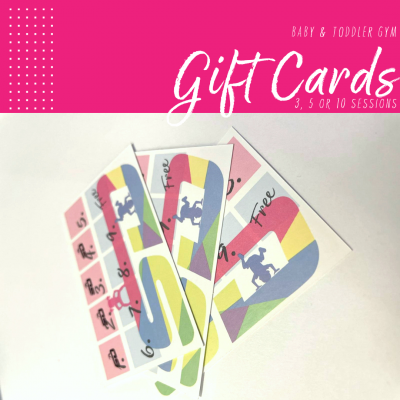 Baby & Toddler Gym - Gift Card
What Baby & Toddler Gym?
The Pink Gym is transformed into an inviting safe environment with full use of the gymnastics equipment (including the trampolines!), as well as plenty of soft obstacles and toys to encourage your babies and toddlers to explore and expand their boundaries under your guidance.
Sessions are suitable for children aged 6 months - 4 years.
Gift Cards
Our gift cards can be purchased 3, 5 or 10 sessions, and can be redeemed at any of our Baby & Toddler Gym sessions by presenting the gift card at reception.
3 sessions - £18
5 sessions - £30
10 sessions - £54 (10 sessions for the price of 9!)
Should you wish your Gift Card to be posted to you, you will need to select the '+ Postage' option, which costs an additional £1.00.
Gift Cards can be purchased online, over the phone or at the SDG reception.
Please read the Terms & Conditions of the Gift Card before purchasing.