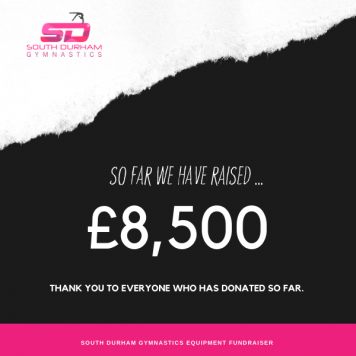 Team Pink would like to say a HUGE thank you to everyone who has donated so far in our bid to raise money for a new floor and equipment updates.

We have managed to raise over £8,500 already with your help, meaning we are bang on track to reach our target!

If you haven't already, check our the amazing list of rewards you can purchase if you haven't done so already, and tag your friends to give them the heads up too!
https://www.crowdfunder.co.uk/p/south-durham-gymnastics-equipment-fundraiser