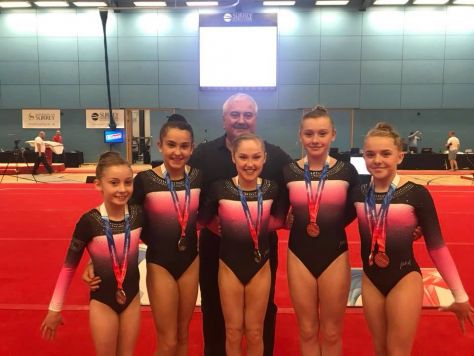 Last weekend the club were very proud to be able to send off two teams to the Adrian Stan Team Championships.
Harriet, Leah R, Ellie, Honor and Charlotte had a great day in the Senior Team Non Squad competition absolutely smashing their target score and showing off their routines beautifully finishing the competition in 7th place.
Isobel, Leah G, Mia, Lydia and Mercedes competed in the Junior Team Squad competition and had an excellent day coming away with the Silver Team Medal!! Leah G also had an amazing competition, smashing her routines and winning the Bronze Junior All Around Medal.
Outstanding results for Team Pink after fantastic summer training.