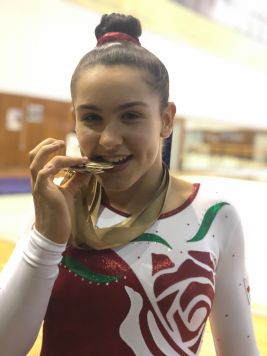 Wow, what an amazing first international for Mercedes in Greece! After competing Vault and Bars on Saturday and Beam and Floor Sunday she finished 2nd in the All Around taking the Silver medal with Team England also taking the Silver!
Vault: 2nd Overall
Bars: Overall Champion
All Around: 2nd Overall
Team: 2nd Overall
Well done to Mercedes and Team England for their fantastic results!