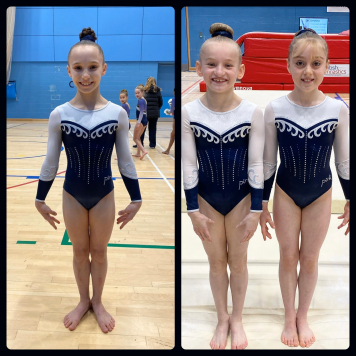 This weekend saw the final competition of 2019 for Keira, Rose and Claire who travelled down the Surrey to represent the North and compete among the best gymnasts in Great Britain.
Keira kicked off the weekend on Saturday competing in the Level 3 competition and taking into account the Compulsory results from earlier in the year Keira ranked 7th in the UK for her age group! Keira also put out an outstanding bar routine which resulted in her top scoring on bars for the whole of her competition!
Rose and Claire competed for Team North alongside two gymnasts from the City of Newcastle on Sunday and helped to secure a 9th place finish for the team!
Looking forward to getting all 3 girls back into the gym to work on new skills ahead of 2020!