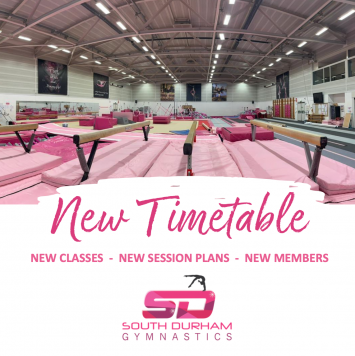 Our NEW TIMETABLE now live and online!
In addition to brand new classes, our team of coaches are working hard behind the scenes on new ideas, new lesson plans, and new warm ups, ready to kick start our Autumn term fresh and focused!
With the new timetable, comes the opportunity for NEW MEMBERS to enrol onto our next course of Gymnastics and Trampoline!

...If you have or know a child aged 2yrs-Teen who'd like to begin their gymnastics journey, simply hit the link below and 'ENROL NOW'