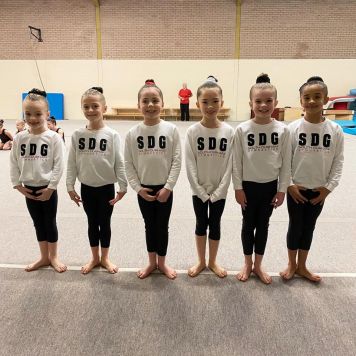 An exciting day for a few of our Mini Pinks who travelled to Carlisle last weekend to attend the North Development Day alongside other clubs in the North of England.

All 6 girls worked super hard and showed everyone just how awesome Team Pink are!

Well done to Hollie who won a prize for working hard during testing and also for achieving 17 straddle lever to handstands! Well done to Emma who also won a prize for exceptional hard work during conditioning and making changes and corrections throughout the day!