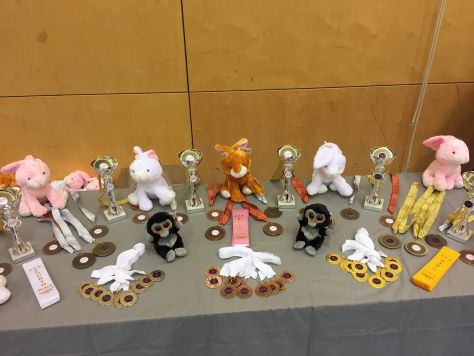 A jam packed weekend of competition for our Intermediate and General Squad gymnasts as they competed in the Pink Events 2 Piece Championships.
The competition started off on Saturday at Wansbeck Gymnastics Club where we had 12 girls entered in rounds 1 and 2. The girls all had to perform individual routines with compulsory skills included as well as 2 vaults each. For a lot of the girls this was their first ever competition and they all performed brilliantly showing lots of confidence which shone through as they performed their routines. Lydia Quinn had an awesome day as she came away as the overall Level 7, 8 years Champion!
The success from Saturday carried over onto Sunday as South Durham Gymnastics hosted the competition. We had 4 more rounds with 63 more pink ladies entered across most of the age groups and levels. Another fabulous day with 7 more champions coming from South Durham! Well done to...
-Sophia Sunuo: Level 1 Champion
-Ellen Heginbottom: Level 2 Champion
-Olivia Hunt: Level 3, 12 & Over Champion
-Ruby Gnezere: Level 4, 11 & Under Champion
-Aerin de Garis-Young: Level 4, 12 & Over Champion
-Tegan Owens: Level 5, 11 & Under Champion
-Hannah Deakin: Level 6, 10-11 years Champion
All photos from the competition can be found on the South Durham Gymnastics facebook page and full results can also be found at www.pinkeventsne.co.uk.