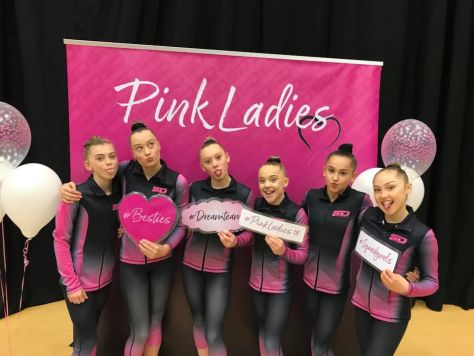 This weekend we had our ever popular Pink Ladies Invitational!
The weekend was a huge success with the competition running across 3 full days from Friday through to Sunday. We were so pleased to be able to welcome just short of 600 gymnasts from over 25 different clubs and making a whole new array of friends from around the country. The Pink Ladies did not disappoint and we came away with a great amount of trophies, medals, ribbons and of course our signature beanies which every competitor gets to take away with them as a token gift from the event!
We already have our date set for next year so make sure you get it in your diaries so that you don't miss out on an even bigger and better weekend in 2019!
***Pink Ladies Invitation 2019***
***FRIDAY 11TH - SUNDAY 12TH OCTOBER 2019***
Level 4 - 9 Years
Champion: Keira Pedelty
Espoir Challenge
Champion: Charlotte Moralee
3rd Place: Isobel Gosling
Espoir FIG
Champion: Mercedes Moore
Junior FIG
2nd Place: Leah Greenland
Club Level 6 - 11 & Under
3rd Place: Tiani-Mai Graham
Club Level 4 - 9 Years
3rd Place: Rose Seymour
Club Level 3 - 11 & Under
Champion: Abbey Raine
Club Level 3 - 12 & Over
2nd Place: Emily Tyler