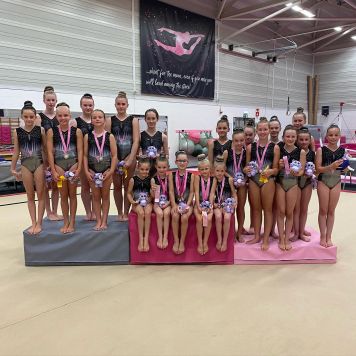 Between Friday 9th - Sunday 11th September we hosted the Pink Ladies Invitational for the first time in 3 years, and what a weekend!!
We purposefully scaled back the competition this year due to uncertainly of space available in the leisure centre, but we were still able to welcome 350 gymnasts to the event which spanned 3 days.
We would like to say a huge THANK YOU to all of the South Durham Team – Coaches, Judges and Parents, all of whom have given their time over the week voluntarily to set up the event and keep it running smoothly from start to finish.
But!... What is a competition without fellow clubs, coaches, judges and gymnasts?! So, we would like to THANK YOU for supporting our event. Thank you for making it so fabulous and enjoyable for us… and we hope to see you here next year!
For full results from the weekend, click here.