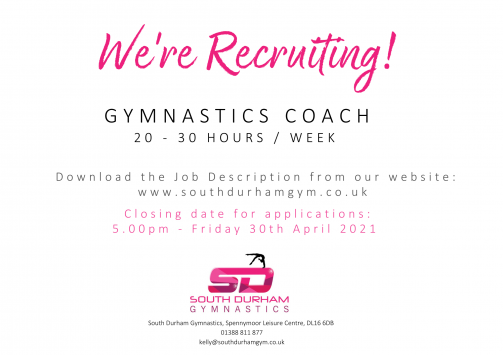 Gymnastics Coach Vacancy!
Team Pink are looking for a Level 1 + Womens Artistic / General Gymnastics coach to join us for 20 / 30 hours per week.
Interested? Find out more by downloading our Job Description.
For an informal chat about the role, do not hesitate to get in touch with us:
The deadline for applications is 5.00pm, Friday 30th April 2021.